International Feature Film Competition
LUFF 2016–Film–Feature films
Musique: Altar of Flies (Thursday 20.10.16), Yasunao Tone (Wednesday 19.10.16). Montage: Aline Bonvin.


Cat Sick Blues
Dave Jackson, 2015, Australia
HD, English (st. french), 101'
phantasmesvideo.com
As a consequence of his cat's death, a man sinks into a depression and transforms himself into a serial killer wearing a red sweater, a razor-sharp-clawed paw and a feline mask with big cute eyes. Will his new romance with Claire, a young woman devastated after also losing her cat, bring him back to reason? But is she the one who brings him back to reason ? At first glance « Cat Sick Blues » appears to be a silly slasher but reveals itself as a merciless gem. As an outrageously brutal and astonishingly trashy reaction to the trend of LOLcats and other memes, Dave Jackson's film hits the audience where it really hurts.
The Eye's Dream
Gankyû no yume
Hisayazu Satô, 2016, Japan/United States
HD, Japanese (st. English-French), 102'
This is the encounter between the neurologist Dr. Sata who is specialized in the phenomenon of « phantom limb » – perceived by people who have suffered an amputation – and a female photographer obsessed about the human eye since she has plucked out the eye her kidnapper. Watch out! Pinku Eiga veteran Hisayazu Satô is making his return to LUFF. Whereas his film « Hana-Dama » (LUFF 2014) turned out to be less typical personal than his previous works, is a comeback « The Eye's Dream » of politico-subversive eroticism that made his very reputation. As surprising as it may sound, this film come to life after Satô met ethnologists Lucien Castaing-Taylor and Verena Paravel known for the documentary « Leviathan », awarded at the Locarno Film Festival 2012.
Wild
Nicolette Krebitz, 2016, Germany
HD, Germany (st. French-English), 97'
Ania is a young IT specialist living alone in the apartment of her dying grandfather. Her life turns upside down after encountering a wolf in an urban area. Starting like a social drama, "Wild" slowly takes a twin to a condition of wilderness that we all need. The film transcends our expectations and prepares us little for what is coming next. Intense and unsettling, Nicolette Krebitz' film (also known as actress in "Der Tunnel" by Roland Suso Richter, 2001) is an effective as well as radical variation on the subjects similar to those of Sean Penn's "Into the Wild". In contrast of it, "Wild" doesn't become cumbersome and moralistic.
The Eyes of My Mother
Nicolas Pesce, 2016, United States
HD, English (st. French), 76'
In the depth of the American countryside, Francisca's life gets thrown out of balance when a psychopath comes out of the blue brutally murdering her mother. Enough said, revealing more of the plot would spoil it. Shot in sumptuous black and white by young director Nicolas Pesce (26 year-old), screenwriter and editor in one person, the film dives into the abysses of winding solitude and gives the viewer no time to breathe.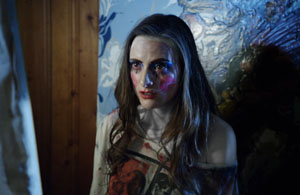 Tabloid Vivant
Kyle Broom, 2015, United States
HD, English (st. French), 105'
By nature, the artist seeks to exceed his abilities. When Maximilien Klinkau tries to surpass his very own abilities, he catches the attention of art critic Sara Speed. Subsequently, their encounter gives rise to a powerful dynamic that leads to a new form of artistic expression with potentially dangerous consequences. Beyond comparison, "Tabloid Vivant" presents itself as an arthouse thriller Kyle Broom's feature debut cannot be classified. It looks like rooted in reality, but comes down to be deeply surrealist. It is a genre film that follows no obvious pattern. "Tabloid Vivant" throws the viewer for a loop and this is just one of many qualities it brings along with.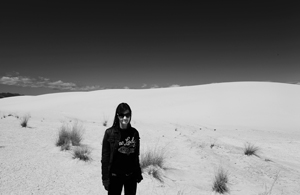 Jury
Michael Rosen
Berlin, Germany
Curateur
Sylvie Fleury
Geneva, Switzerland
Artist
Alex Diehl
Rotterdam, Netherlands
Curator